Free Easter trail comes to Reading town centre this April!
17th March 2023
Reading Business Improvement District (Reading BID) is launching a new family-friendly Easter trail across Reading town centre this April. Over the Spring holidays, children will be able to enjoy the Easter fun, finding hidden Easter eggs in shop windows across the town.
A total of 12 town centre businesses are participating in the trail, which will run between 1-10 April. Participants will be able to collect an Easter trail map from The Oracle's Customer Service Desk or download a copy to print at home from Visit-Reading.com/eastertrail.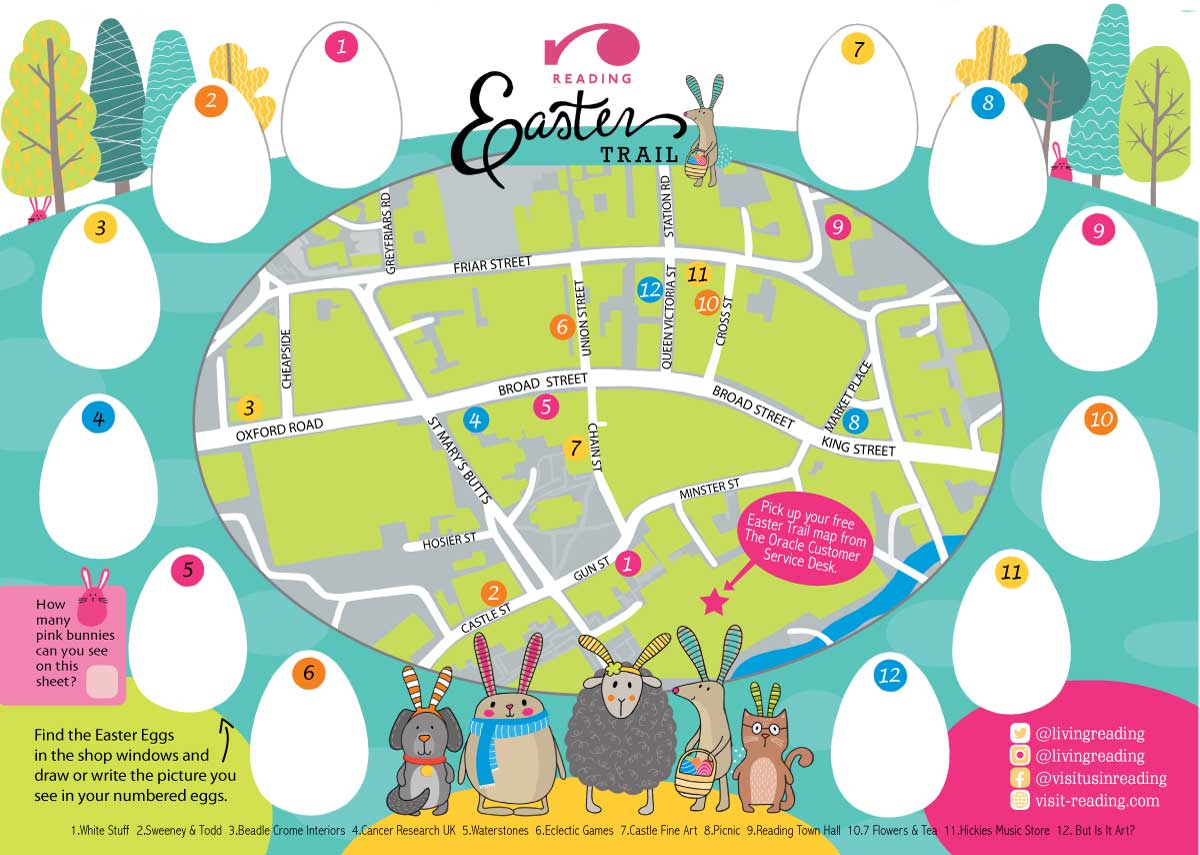 Starting from The Oracle, the trail is fully walkable for the whole family, taking hunters across the town centre. Participants will need to write or draw the Easter eggs they find on the corresponding eggs on their trail map. Once all 12 have been found, the completed maps can be taken to the last stop on the trail to claim a special Easter treat!
Reading Easter Trail is brought to the town by Reading BID, a geographical area of businesses within the town centre which pay a levy to fund additional services to make Reading a better place to live, work and visit.
Alexa Volker, Manager of Reading BID, says: "We're so excited to be bringing this new trail to Reading town centre over the Easter holidays. We are lucky to have so many brilliant businesses within Reading and I'm grateful to those who are supporting us by being part of this trail. At a time where the cost of living remains a challenge for many families, we hope this Easter trail will provide a fun, free activity to do over the Easter holidays and gives people another reason to visit Reading this Spring."
More information about Reading's Easter Trail can be found at visit-reading.com/eastertrail