Eat Reading 2022
5th April 2022
On Saturday 7 and Sunday 8 May, Reading's pedestrianised Broad Street will come alive with the sights and smells of gorgeous street food for Eat Reading 2022.
Hosted by Reading's Blue Collar, Eat Reading will be a giant street party with food from over 20 cuisines on offer, a bar and musical entertainment.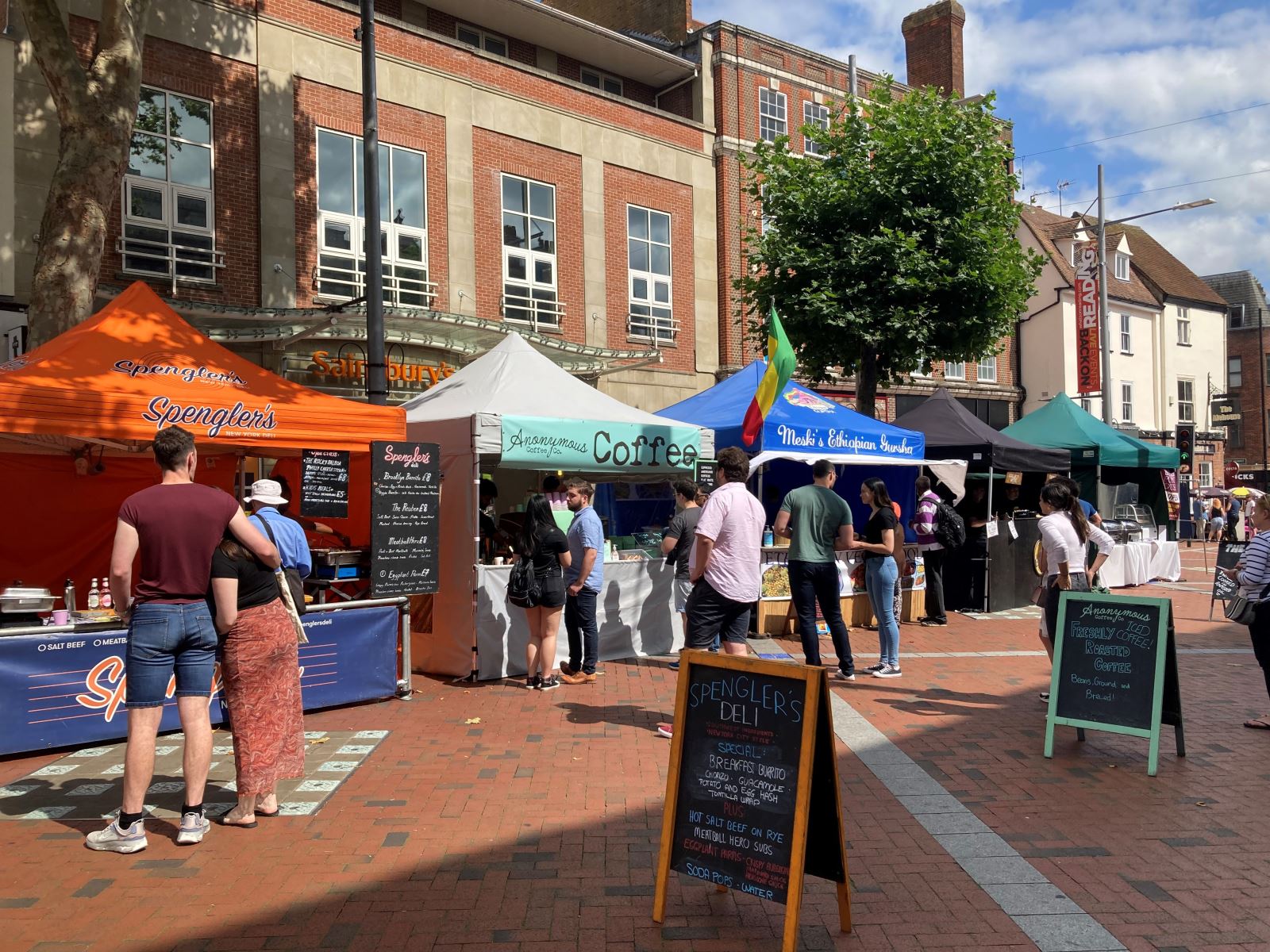 Food lovers will be able to eat their way round the world, from Argentina and Peru in South America to Mexico, Jamaica, Ethiopia, the Middle East, Thailand and Malaysia and much more. Choose from curries, steaks, burgers, empanadas, paella, kebabs, tacos or jerk chicken or for the sweet-toothed, churros, crepes or brownies.
Once you have chosen your food and drink, take a seat at the giant dining table and enjoy live music over the weekend from RASPO, Los Dos Gringos, No Strings Attached and Natalie Gray. There will also be entertainment for children.
Eat Reading has been a highlight of Reading's event calendar for over a decade attracting food lovers to Reading town centre to enjoy the world on a plate. After two difficult years, it is great to be able to bring back the authentic flavours of the world to the heart of Reading for this two-day event of great food and friendly vibes.
Live music:
Sat 1pm - 2.30 RASPO
Sat 3.00pm – 5.00 Los Dos Gringos
Sun 12.00 pm - 1pm Woodley Ukulele Group "No Strings Attached"
Sun 2.00 - 3.00 Natalie Gray
The start time will be 11.00am on both days and carry on into early evening.