Princess Marina named Historic Ship 2022
12th July 2022
The Princess Marina, one of Thames Rivercruise's fleet has been named one of the National Historic Ships UK Flagships of the Year 2022.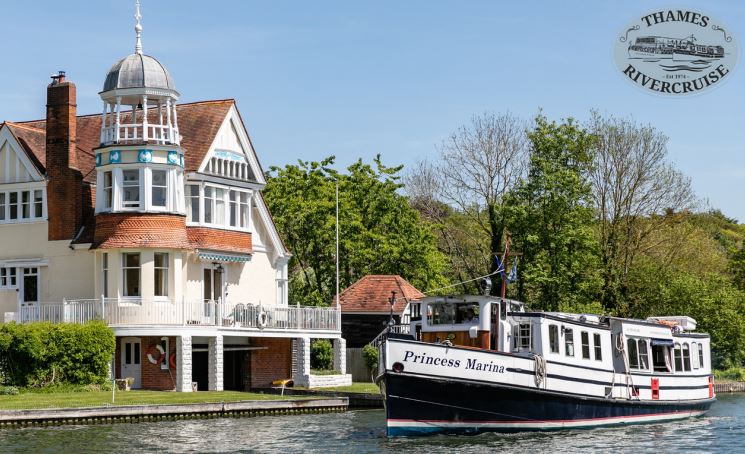 National Historic Ships UK has appointed four vessels to act as its Flagships for 2022. The annual Flagship of the Year Awards provide an opportunity to demonstrate and celebrate the value of historic vessels to the wider public through a variety of online activities, special events, open days, workshops and tours.
Princess Marina was honoured in recognition of its planned flagship cruise season and creative approach to working with NHS-UK. The vessel, which is 94 years old, was built in Great Yarmouth in 1928 as a tourist boat on the east coast until she was taken into war service as a Harbour Patrol vessel. In 1952, she first appeared on the Thames. She was bought and refitted by Thames Rivercruise of Reading in 1989 and has operated from Caversham Pier ever since, offering Thames cruises for smaller parties. Princes Marina has rich mahogany panelling and Lloyd loom chairs, a bar and can cater for parties of up to 40 in splendour. She is one of a number of Thames Rivercruise vessels that operate cruises of and down the Thames from Reading.
More information at thamesrivercruise.co.uk