Wizarding World Wand Tour Lights Up Reading
30th March 2022
Hundreds gathered this evening at Reading's Oracle Shopping Centre today to witness the final launch of the stunning Wizarding World Wand installation tour in celebration of the upcoming release of Fantastic Beasts: The Secrets of Dumbledore.. Berkshire Wizarding World fans of all ages were able to witness the beautiful light display and music that marked the start of the highly anticipated tour and were delighted with on the spot prizes to selected fans wearing costumes and a surprise pyrotechnic display.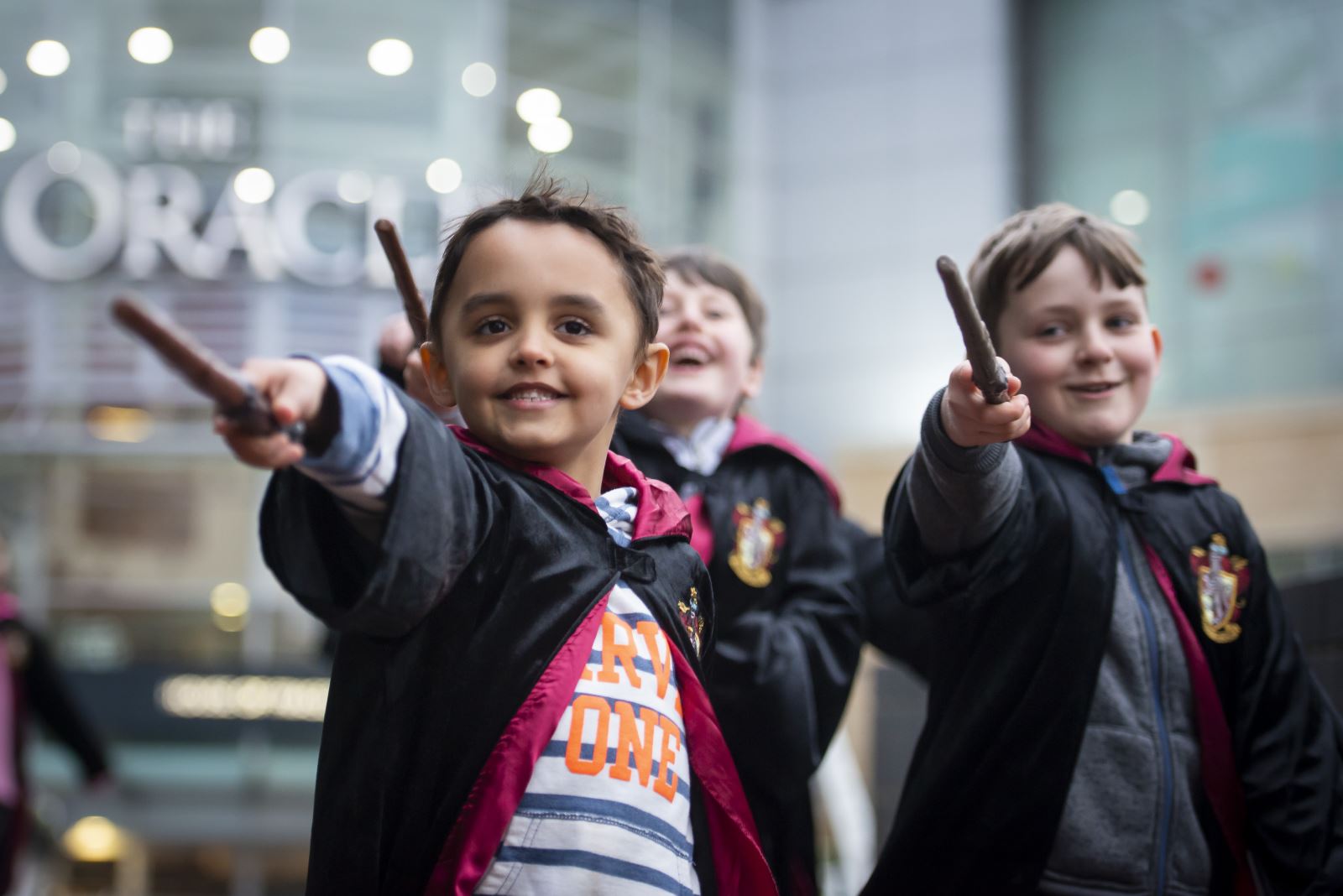 The launch celebrations were kicked-off with a dynamic wand training class, led by wand choreographer Paul Harris, for local children. The festivities continued with a lucky local fan Faith Choules, aged 9, being given the opportunity to switch on the lights alongside Deputy Mayor Ayo Sokale.
Julian Choules, dad of Faith, said "Faith has been the biggest fan since she started watching the films - she is obsessed with them. She's seen the first Fantastic Beasts film and we can't wait to see the new one. She didn't actually know I was bringing her here tonight so this has been the best surprise."
Standing 15 feet tall and set in concrete bases, the nine wands – representing those belonging to some of the favourite characters in the Harry Potter and Fantastic Beasts films – will be illuminated every evening from 6:30pm - 10:30pm, from today until 5th April. Adding to the spectacle, every half hour during that time, the wands will perform light shows, set to thrilling music from Harry Potter and Fantastic Beasts.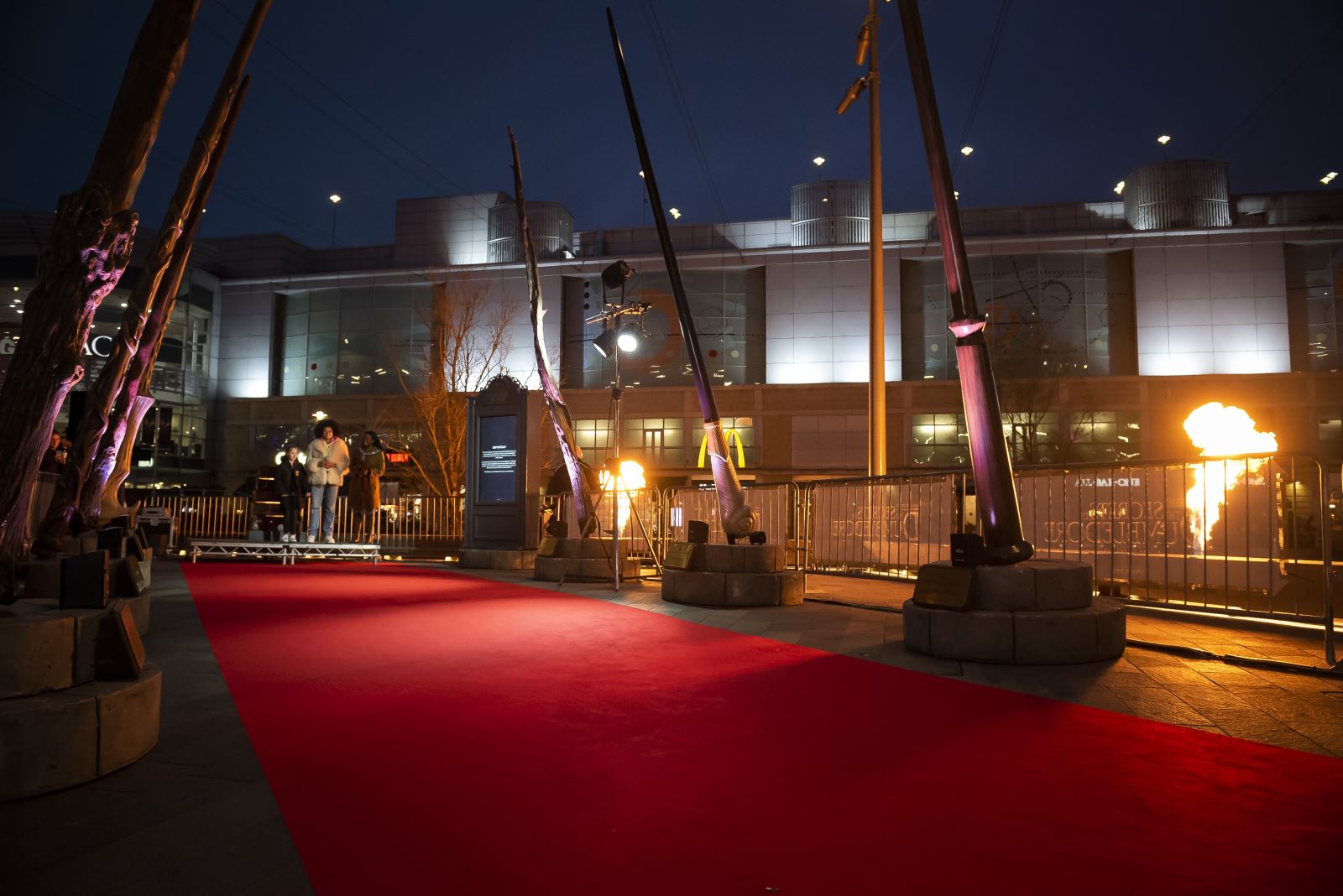 The four chosen cities - Hull, Birmingham, Stoke-on-Trent and Reading - were voted for by the public and will each host the exciting installation for seven days. Hull, which received the most public votes, launched the tour, and was followed by Birmingham and the stoke-on-Trent. Reading is the fourth and final stop, concluding the magical tour that has been enjoyed by thousands of Wizarding World fans across the UK.
Andy Briggs, general manager of The Oracle, said, "We are delighted to welcome the Wizarding World Wands to The Oracle in Reading, as one of four locations voted for by the public. The wands are bringing a little magic to The Riverside until 5th April, and we encourage all of the Muggle community to come down and see them whilst they are here. Put on your best fancy dress, bring your friends and share your photos with us."