Greening Reading's Waterways
26th April 2022
More than 1,300 aquatic plants will be adding a wildlife-friendly splash of greenery to Reading this month with five new floating reed beds on the Kennet & Avon Canal.
Waterways and wellbeing charity, the Canal & River Trust, together with the Oracle Centre and Reading Abbey Quarter BID are planting reeds and flowering plants on special pontoons. Quick to establish, the floating beds will soon be attracting birds and insects and giving shelter for the fish in the canal.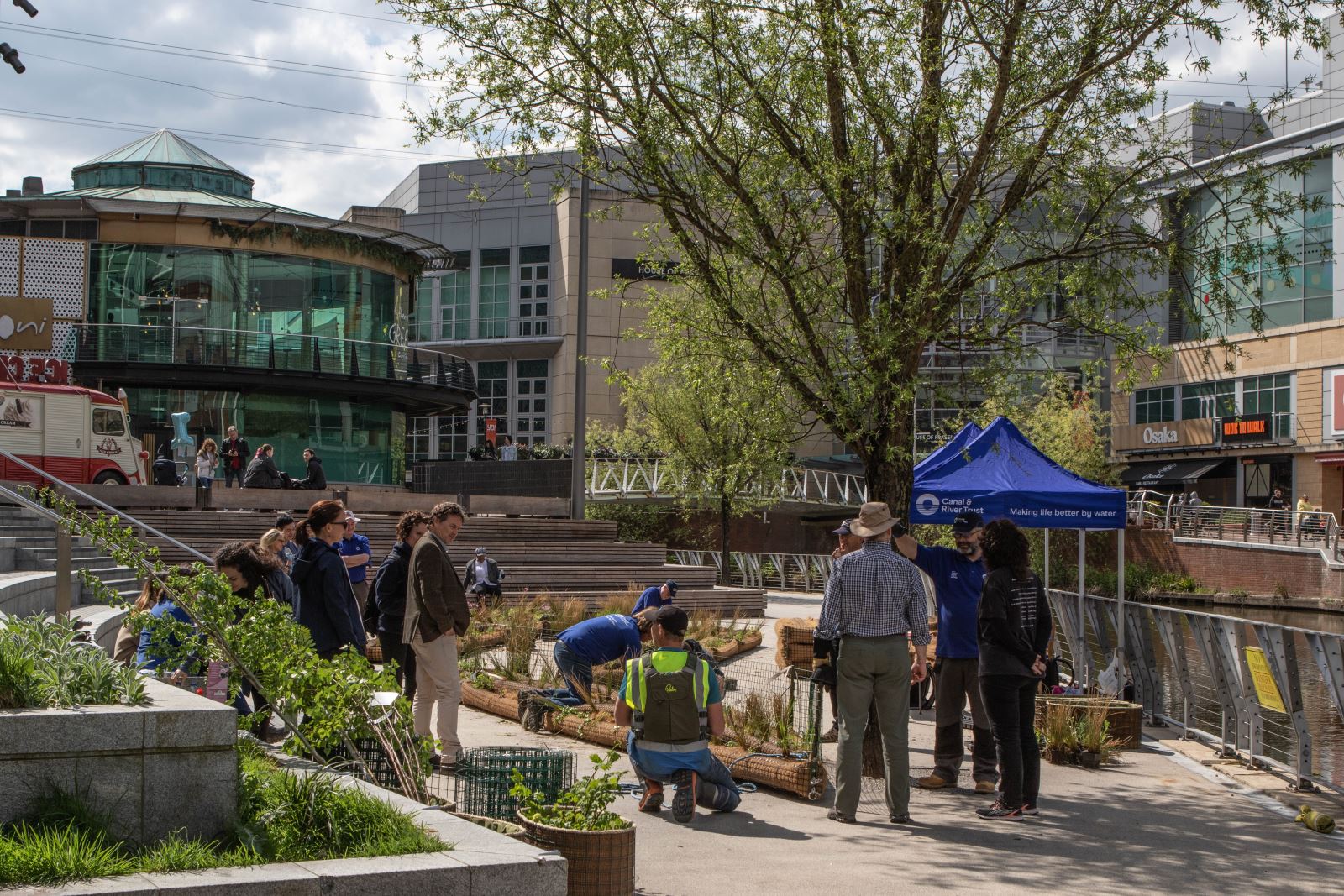 They will also help to soften the edges of the canal walls and give the waterway a more natural feel - bringing more life into this part of the city and giving a tranquil, attractive landscape for canal side visitors and boaters alike.
Reading's local businesses and schools are helping the Canal & River Trust to plant five floating beds totalling 94m2. The beds will include a variety of reeds and sedges with added colour from yellow flag irises, purple loosestrife and other flowering plants.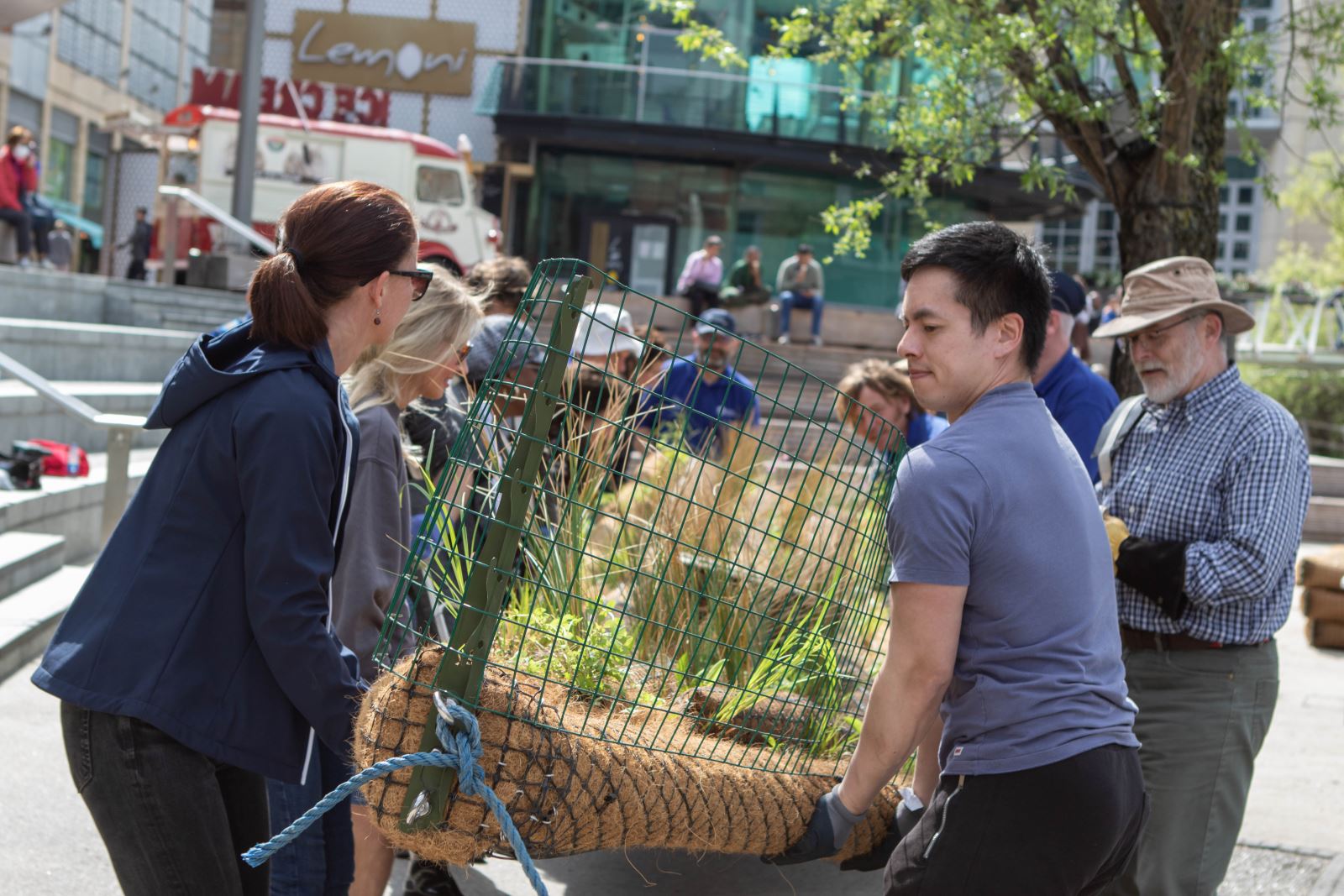 Mark Evans from the Canal & River Trust explains: "We have seen how successful these floating reed beds have been on other parts of our canal network and were keen to bring them to Reading. It is especially important as the Kennet & Avon Canal gives people living, working and shopping here a place to escape city life and enjoy a breath of fresh air.
We know from our own research that being by water is good for our health and wellbeing and we want to make the canal a more attractive place both for people and wildlife - these reedbeds will help to do that."
The Chair of Abbey Quarter Business District and Partner at Boyes Turner LLP, Andrew Whiteaker said "Abbey Quarter Business District has very much looked forward to the delivery of this innovative, sustainable project. We look forward to it enhancing the beauty and attractiveness of our waterways and it is just one of a number of green projects we have been pleased to support around the Abbey Quarter."
Andy Briggs, General Manager, The Oracle, said: "Helping our environment and supporting our communities is central to the sustainability strategy at The Oracle. This is a fantastic project which will not only enhance the local ecosystem and biodiversity on the Riverside within The Oracle, but it will also drive ecological improvements along the wider River Kennet network. To make a long-lasting impact, education is key, so we are thrilled that Redlands Primary School are helping to plant the floating island. We hope everyone enjoys the new green space as well as the rich new wildlife it will attract."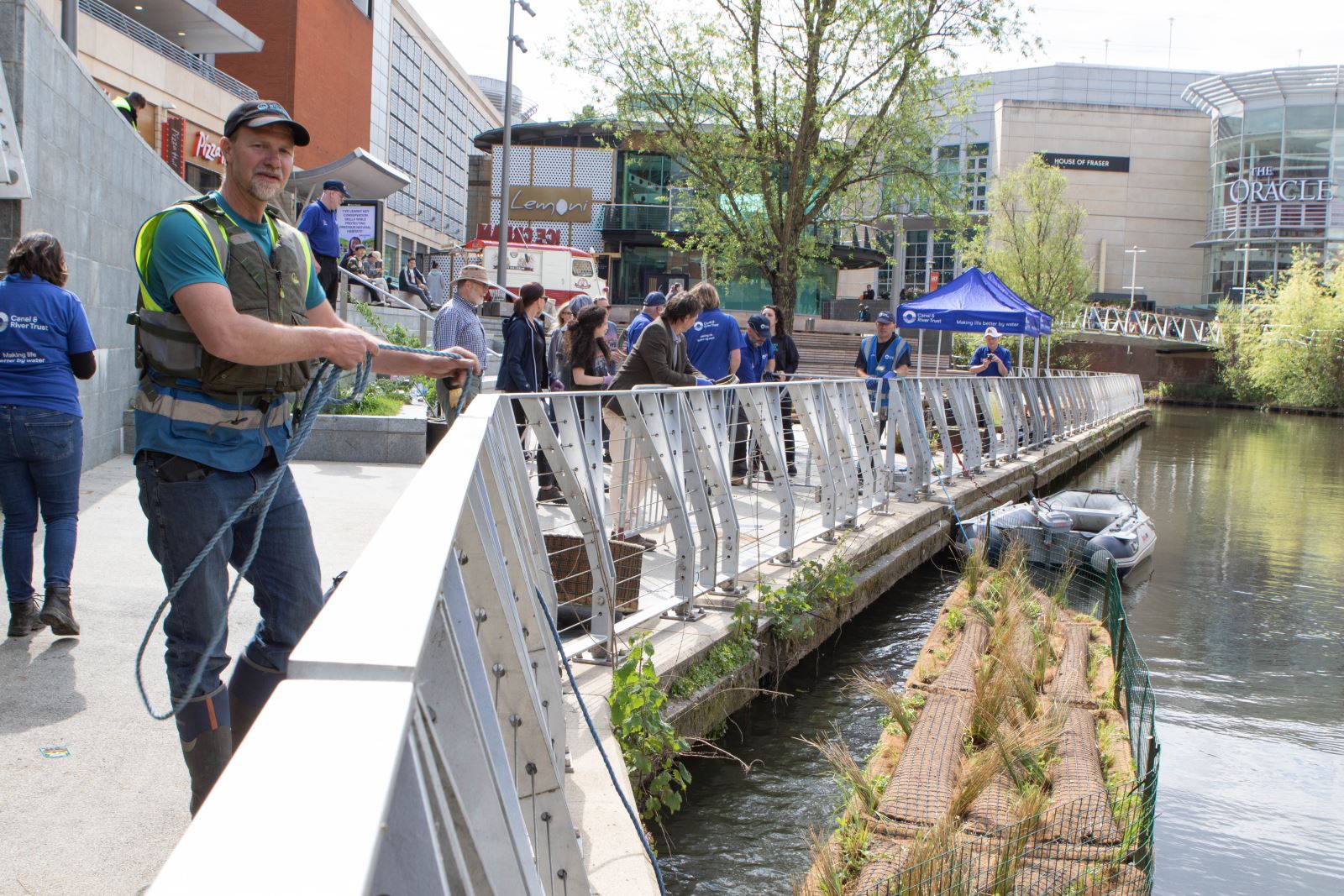 The floating eco-system follows Reading's greening of the town with its rewilding project which has seen enhanced wildflower turf laid at several location around the centre.
The floating reed beds are made from 100 per cent recyclable, non-toxic, environmentally-friendly materials by Scottish firm Biomatrix Water.
For more information on the Canal & River Trust including how to volunteer or donate money to support its work, visit canalrivertrust.org.uk.