New Walks Festival Comes to Reading!
3rd February 2023
REDA, Reading's Economy and Destination Agency, has launched the first Reading Walks Festival. Across five days, over 40 guided walks will bring to life the stories, heritage, wildlife and landscapes of Reading and the surrounding countryside.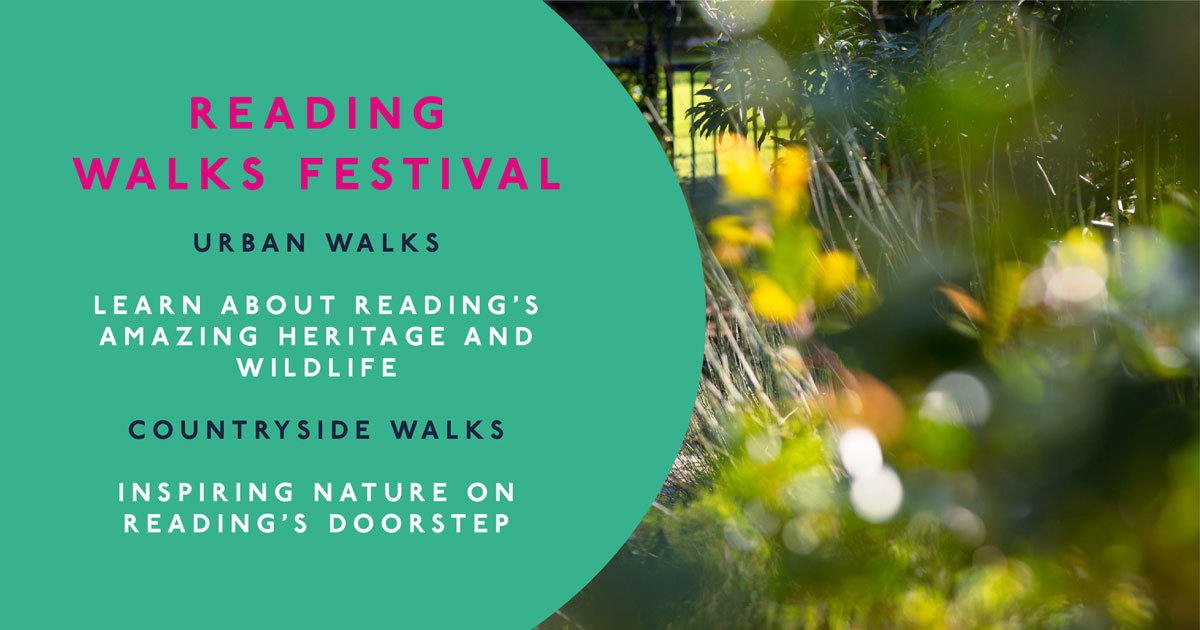 Led by local volunteers, the Reading Walks Festival takes place between 10-14 May 2023 with the majority of the walks being offered free of charge.
The focus of the festival is as much about telling the stories of Reading as walking for its own pleasure, so there will be lots of stops along the way to find out more about Reading and the surrounding area. The festival will be suitable for all ages and walking ability with walks ranging in length from a one-hour wellbeing stroll to a two-day pilgrimage.
Alex Brannen, Festival Organiser, said: "Reading is a fantastic combination of amazing urban history and wonderful green spaces, wildlife and easy to access countryside. The Reading Walks Festival aims to introduce people to our urban heritage and culture as well as showcase the diversity of the local wildlife and landscapes.
"You don't need to be a keen walker to take part. Our guided walks range in length from an hour's gentle walk to 40 km along the St James' Way. And thanks to the generosity of our volunteer guide leaders, the majority of the walks are free."
The Reading Walks Festival programme is very diverse and includes guided walks following in the footsteps of medieval pilgrims, tracing the early life of poet Wilfred Owen, strolls around Reading conservation areas, a look at famous architecture and Reading's public art, walks along the route of the iconic 17 bus route, rediscovering a lost railway line and dipping into the history of our local brewing industry. On a greener note, there are nature and wildlife walks, walks along the Thames and Kennet, explorations of our parks and gardens, walks around the University's campuses and walks out into the countryside accessed from local railway stations.
Reading is excellently served by public transport and most of the walks are designed to start and end at bus stops or railway stations. We are asking people to use the greenest transport they can to join the walks.
All walks must be booked in advance. The full programme and detailed information about each walk, along with booking instructions, can be found at readingwalksfestival.org
Reading Walks Festival is organised by REDA (Reading's Economy and Destination Agency). Each walk is planned and led by a local volunteer who will be sharing their expertise and enthusiasm for Reading (a few of the walks are led by professional guides). Reading Walks Festival is supported by whatsonreading.com, Reading Buses and GWR.