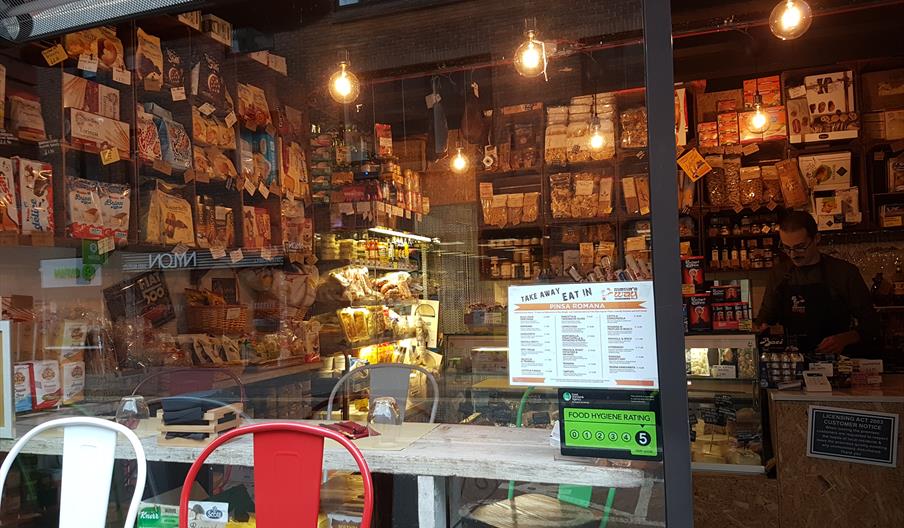 About
Here at Mama's Way we are more than just a name, here we are doing it as Mamma used to. We work hard everyday to find the deepest selection of Italian Excellence"
Tradition
The word tradition comes from the Latin noun traditio (handing over), which derives from the verb tradere (hand over, deliver).Traditio can be used literally or figuratively, in the latter case often to mean "teaching" or "instruction."
At Mama's Way, Walter and Dario give great importance to this word, both being very close to their grandparents from a young age, learning from them all the knowledge and respect that you give to yourelders.
Here at Mama's Way, we look up to our grandparents, our families, our history and our traditions… we look forward to taking you back to the quality that only hard-working people that love their job can offer; we constantly chase that excellence in every single detail, ingredient, product and wine that make us proud of our selection.
Mama's Way sells Italian food & wines from North, South or Central Italy, all of them with a history that makes our menu special. You could buy original ingredients to prepare your own meal at home or you would be welcome to try them at our local shop.
Founders
Since Walter was a child, he has developed an endless passion for the kitchen and food industry, following his grandmother's passion. He expanded his knowledge day by day, and with Nonna on his side since the age of 14, his hard work rapidly saw him become a successful manager in Italy, Australia, U.K. and USA.
Dario used to spend his childhood weekends with his grandparents, tireless farmers, playing in the fields, learning all the secrets of nature and taking example of what hard work mixed with great determination can achieve.
Facilities
Accessibility
Accessible / disabled toilet
All areas accessible to disabled visitors
Wheelchair user accessible
Catering
Bar
Cafe
Café
Food Shop on site
Picnic Site
Refreshments Available
Restaurant
Establishment Features
All weather attraction
Dogs admitted on a lead
Gift shop
Groups welcome
Open all year round
Open on bank holidays
Toilets on Site
Languages spoken
Parking & Transport
Frequent bus services
Off site parking
Railway station within walking distance
Station nearby
Taxi rank nearby
Payment Methods
American Express
American Express accepted
Delta
Delta accepted
Diners card
Diners Club accepted
Maestro
Maestro Accepted
MasterCard
MasterCard accepted
Paypal
PayPal
Visa
Visa accepted
Printed Material in Foreign Languages
Provider Preferences
Map & Directions