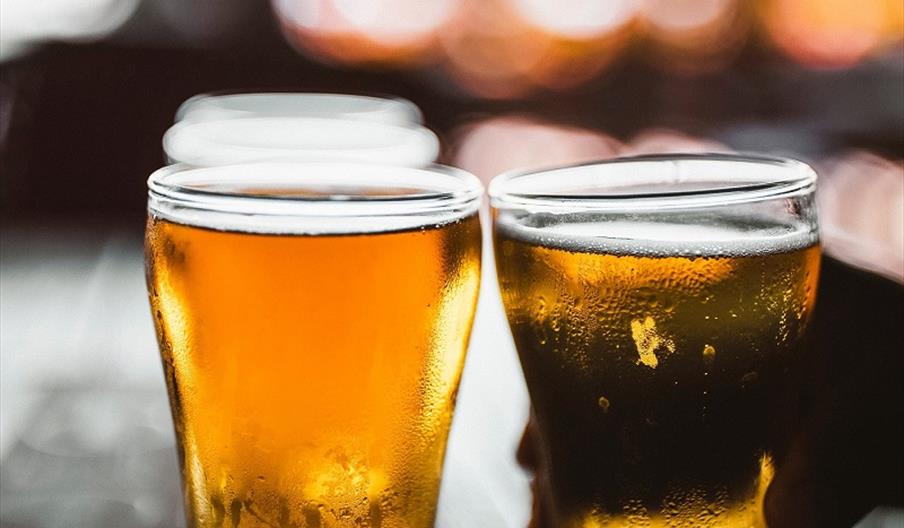 About
The concept of Double-Barrelled began when our co-founders Mike & Luci Clayton-Jones got married, back in 2015. With Mike being a passionate home brewer for many years prior, they created their first branded "Double-Barrelled" beer as their wedding favour, as a nod to Mike's much begrudged surname. Having gifted it to all their friends & family on their wedding day to much positive feedback, they wondered if they could take this hobby a little further. Having loved creating their own brand of beer & sharing their beers on a larger scale than ever before, this idea became the pathway to where we are today.
You can visit us on Fridays and Saturdays at our on-site taproom, where we serve a wide variety of beers direct from our warehouse cold store, where our beer is continuously stored between 4-5 degrees, keeping it in the best condition possible for you to drink in or take home. Our taproom has been recognised on a national level as one of the best independent brewery taprooms in the UK and has also been recognised locally for our passion & community focus.
Join us on Saturdays for a behind the scenes and about how our beers are made, with a guided tour and tasting by one of our beer-loving staff.Lasting approximately an hour we'll guide you around our brewery, taking you through our brewing process and how we develop our recipes, and explain a little about how Double-Barrelled started. Then we'll grab a seat in our Taproom with a tutored tasting of four of our beers, fresh from the tap.
Map & Directions